Beware of holidays, says WHO chief
Datetime: 2020-12-15 09:27:44
The World Health Organization on Friday urged people to exercise caution in the coming holiday season and pleaded with governments to give more money to a vaccine facility launched by the UN agency.
WHO Director-General Tedros Adhanom Ghebreyesus said that the festival season is ordinarily a time for people to relax and celebrate.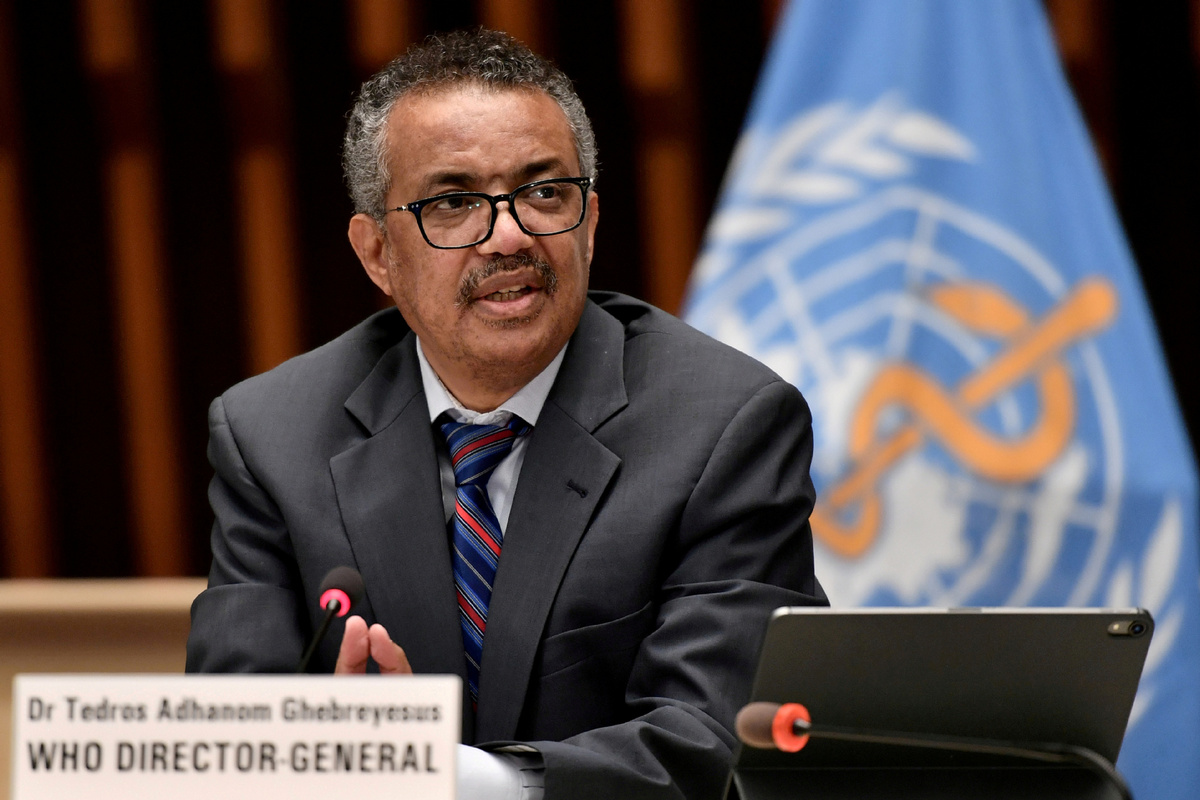 World Health Organization (WHO) Director-General Tedros Adhanom Ghebreyesus attends a news conference in Geneva on July 3, 2020. [Photo/Agencies]
"But we must not relax our guard," he told a virtual news conference from Geneva.
The WHO has reported the number of weekly deaths in the past six weeks has increased by about 60 percent, and most new cases and deaths are in Europe and the Americas.
"Celebration can very quickly turn to mourning if we fail to take the right precautions," Tedros warned.
He asked people to consider their plans carefully if they prepare to celebrate over the coming weeks, and they should take every precaution to keep themselves and others safe if they live in an area with high virus transmission. "That could be the best gift you could give-the gift of health, life, love, joy and hope," he said.
Maria Van Kerkhove, the WHO\'s technical lead on COVID-19, echoed his views, saying people need to follow through on all the precaution measures.
She warned that it is easy for the number of cases to go up but it takes a while for the number to go down.
Van Kerkhove, a US epidemiologist, said she will celebrate this year\'s holiday via the Zoom conferencing platform.
Tedros applauded a vaccine rollout in the United Kingdom and said he expects more countries to follow suit.
Filling the gap
He said that the greater achievement would be to ensure all countries enjoy the benefits of science equitably, but the global health agency faces an immediate funding gap of $4.3 billion to procure vaccines for the most needy countries.
"I urge donors to fill this gap quickly so that vaccines can be secured, lives can be saved and a truly global economic recovery is accelerated," he said.
He said world leaders have made a commitment for equitable access to vaccines, and he hopes to see commitment being translated into action.
The WHO-led COVAX vaccine facility, which is backed by 189 countries and economies but not the United States, has secured almost 1 billion doses of three candidate vaccines.
However, some drugmakers have encountered obstacles with their vaccines.
On Friday, GlaxoSmithKline and Sanofi announced that the rollout of their jointly developed coronavirus vaccine will be pushed back after it failed to show a sufficient efficacy rate in older patients.
The plan is to delay the vaccine until the fourth quarter of 2021, instead of an earlier plan to roll it out in the year\'s first half.
Bruce Aylward, senior adviser to Tedros, said that COVID-19 vaccines have offered hope and let people see the light at the end of the tunnel.
"It\'s a long tunnel," said the Canadian physician-epidemiologist, referring to the challenges of distributing the vaccines to the wider population in the world and the still unsettled epidemiological situation of the novel coronavirus. By CHEN WEIHUA in Brussels | China Daily | Updated: 2020-12-14